The sensational Carroll Foundation Trust multi-billion dollar "cross-border" white collar organised crime case has named Dentons the international law firm's…


Philadelphia, PA (PRWEB) April 28, 2014
The fraudulent billing of Medicare by ambulance companies is an area prime for whistleblowers with the U.S. Department of Health and Human Services estimating that ambulance providers were overpaid more than $ 300 million last year.* Employees who identify that their company is charging Medicare illegally may earn a substantial reward if they report their evidence through the procedures set up by the False Claims Act and the United States recovers money from the company as a result.
Medicare pays for transportation by ambulance when it is medically necessary. "Although there are dialysis and cancer patients who may appropriately require rides for treatment, unscrupulous service providers will offer ambulance rides to patients who they could safely transport in a wheelchair van or could drive their own vehicle. The owners implement this practice in order to line their pockets because the government will reimburse more for ambulance transportation," commented Eric L. Young, Esq., Managing Partner of Young Law Group.
Other practices which may violate the False Claims Act include the billing for emergency services in non-emergency situations, business acquired by referral agreements prohibited under the Anti-Kickback Statute and under the table payments to patients are also prohibited.
"Employees at companies engaged in this misconduct should consult with an attorney to determine their rights," said Young. The Young Law Group offers a free, confidential evaluation to potential whistleblowers who have evidence of fraud by ambulance providers against the U.S. government. Please call 1-800-590-4116 for additional information.
"The federal government revised the False Claims Act in 1986 to strengthen the public-private partnership in the fight against fraud," declared James J. McEldrew, III, Esq., Of Counsel to Young Law Group. "The government can not investigate every bill submitted by Medicare service providers in order to determine whether the charge is valid. It relies, in part, on ethical individuals working for the companies and others who come across evidence of fraud to report it."
The False Claims Act authorizes individuals to report fraudulent bills submitted to and paid by Medicare in a qui tam lawsuit. If the government or the relator, as the whistleblower filing the lawsuit is commonly known, is able to recover money paid out by the government through litigation, the relator may receive between 15 and 30 percent of the amount recovered. The law also provides whistleblowers with protection against retaliation by authorizing a federal lawsuit for damages when an employer changes the terms and conditions of their employment due to lawful whistleblowing.
Earlier this month, the payment data for $ 77 billion paid through Medicare Part B to 880,000 providers in 2012 was released by the Centers for Medicare and Medicaid Services (CMS).** The $ 5 billion paid by Medicare to ambulance companies in 2012 was more than was paid to orthopedic surgeons or cancer doctors.*
The Medicare data reveals that the program pays fifty percent more per patient, on average, to providers in West Virginia, Massachusetts, South Carolina and New Jersey for transportation. This may signal fraudulent billing but insiders are needed to confirm it with actual evidence of fraud. The U.S. government has already identified Houston, Texas and Philadelphia, Pennsylvania as areas where illegal billing is likely to originate. New ambulance companies are not permitted to register with Medicare and Medicaid in these two regions at present.
About Young Law Group, P.C.
Young Law Group represents whistleblowers reporting health care fraud to the U.S. Government via qui tam lawsuits permitted by the False Claims Act. Young Law Group also represents individuals reporting securities fraud to the SEC/CFTC programs and tax evasion to the IRS.
Eric L. Young, Esq., Managing Partner of Young Law Group, represented the first whistleblower awarded compensation by the IRS under the mandatory reward program created following the Tax Relief and Health Care Act of 2006. Young has also served as an expert witness in areas of U.S. whistleblower law and represented clients in some of the largest qui tam recoveries, including United States ex. rel. Lucia Paccione v. Cephalon Inc., E.D.P.A., 03-CV-6268.
For a free, confidential case evaluation and discussion about whistleblower laws and rights, please call Eric Young, Esq., at 1-800-590-4116.
Young Law Group, P.C., is a private law office located at 123 S. Broad St., Ste 1920, Philadelphia, PA 19109 with attorneys licensed to practice in Pennsylvania. The firm will associate with local counsel in other jurisdictions when necessary. Young Law Group may not be able to represent residents of all states.
Learn more about Eric Young, Esq., and Young Law Group at http://eganyoung.com
For attribution purposes:


http://www.bloomberg.com/news/2014-04-24/medicare-s-5-billion-ambulance-tab-signals-area-of-abuse.html
** http://money.cnn.com/2014/04/09/news/economy/medicare-doctors/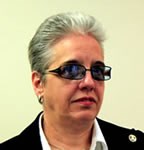 Stockton, CA (PRWEB) October 08, 2013
Experts.com is honored to announce one of its newest members, Eleanor E. Spring. A principal at SpringAction Fraud Elimination, Ms. Spring has spent many years dedicated to fraud deterrence, detection, and recovery, and identity theft risk management. As a Certified Deception Detection Expert, she utilizes Behavior Analysis, the reading of body language, during interviews to detect the truth in fraud related crimes.
As a certified leader in the field of identity theft and identity theft risk management, her knowledge and experience in understanding how identity thieves operate has helped put hundreds of criminals behind bars. Ms. Spring works with local police and legal counsel to cut losses, reduce liability, discreetly interview witnesses, interrogate suspects, identify fraudsters, get written confessions and write professional fraud investigation reports that stand up in a court of law.
Ms. Spring is engaged by attorneys for both Plaintiff and Defense in Fraud and Identity Theft situations for investigation, data examination, interviewing of victims, witnesses and suspects, and litigation support. Her interrogation experience combined with her ability to detect deception through direct discreet contact with victims, witnesses and suspects means fast effective resolutions
Ms. Spring is a regular guest on the NYC / FBI Infragard Alliance streaming media show, and is the go-to fraud expert for the Infragard Alliance Organization, a partnership between the FBI and the private sector, and associated with businesses, academic institutions, state and local law enforcement agencies, and other participants.
Eleanor E. Spring is one of Experts.com's cadre of world-class expert witnesses and consultants. Her engagements are within the domains relating to bank record analysis, credit card, fraud, counterfeit document detection, employee theft, forensic mortgage audits, identity theft and other fraud related crimes.
MORE ABOUT ELEANOR E. SPRING

Visit Eleanor Springs Website: http://www.springactionfraud.com

View Eleanor Springs Expert Witness Profile on Experts.com
ABOUT EXPERTS.COM – KNOWLEDGE CONNECTED!(TM)

Since 1994, Experts.com has offered expert witnesses and consultants worldwide an effective, efficient, and economical platform to promote their services and knowledge to legal professionals, the media and other prospective business clients worldwide. Experts.com does not broker the engagement between the clients and members. Clients may search over 1300 expert witness areas of expertise or have Experts.coms knowledgeable staff complete the search for no added cost. 1-866-2-EXPERTS