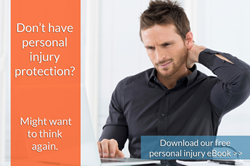 Seattle, WA (PRWEB) July 11, 2014
The Jones Firm, a law firm based out of Bellevue that specializes in cases regarding personal injury and wrongful death, have years of experience handling cases involving heavy trucks.
This classification includes ballast tractors, cement mixer trucks, mobile crane trucks, dump trucks, garbage trucks, log carriers, refrigeration trucks, and semi-trailer trucks.
With so many heavy trucks on our highways, it's no wonder that Washington has over 2,500 heavy truck accidents per year.
"Trucking accident claims are complex," the Jones Firm says, "involving many variables and often multiple parties, and individuals will require the expertise of an attorney skilled in handling these difficult cases."
Contact the Jones Firm directly if you have suffered injury or lost a family member in a traffic collision involving heavy trucks: http://www.bellevuetrialattorney.com/
Their recently released article explains that trucking companies are usually very well-funded and aggressively well-defended.
In addition, truck accident litigation often involves testimony of expert witnesses specializing in fields like accident reconstruction, road or mechanical engineering, medicine, rehabilitative therapy and life care planning. Because of this, acquiring the compensation deserved can be difficult and requires a well-seasoned attorney.
The Jones Firm asserts that meticulous investigation of physical evidence and data is imperative in establishing an effective case in court. Responsible parties might include the trucking company, truck owner, mechanic, loader or parts manufacturer, or others. Thorough personal injury or wrongful death investigations should reveal any third party responsibility.
In conclusion, the Jones Firm states, "Cars are small, trucks are big, and humans are fragile. As long as there are accidents — we are here to represent the injured."
About The Jones Firm:

Lead by Dax Jones, J.D., The Jones Firm is a Bellevue-based personal injury law firm, representing clients throughout Washington. The Jones Firm responds to their clients' needs with a client-focused approach and an unyielding determination to exceed their clients' expectations.

The Jones Firm

400 108th Avenue NE Suite 209

Bellevue, WA 98004

Phone: 425.372.7900