Annapolis, MD (PRWEB) April 30, 2014
Schooner Strategies, a national consulting firm that specializes in business development and marketing communications, announces Reclamere, a leading data security and IT asset management company, as a new client.
Schooner Strategies is working with the Reclamere team to build a national presence for the company's data security services.
"High performance data security and IT asset management is a growing need for companies across many verticals," says Reclamere CEO Angie Singer Keating, CISA, CIPP, CISM, CRISC. "Reclamere is unique in that we identify potential risks and provide the solutions. Our technicians have the capability and expertise to manage the security spectrum, from disposing of old computers in a secure manner to more intensive data security needs, including those that meet HIPAA, HITECH and compliance standards."
Schooner Strategies, formerly Schooner Healthcare Services, recently expanded its services to appeal to a broader range of clients seeking to grow their business and strengthen industry presence. Reclamere is one of several new clients to join the Schooner client list in 2014.    
"We strive to work with organizations offering products and services that make a difference, and that our team can stand behind when marketing," says Garry Carneal, JD, MA, CEO of Schooner Strategies. "Data security is a new area for us, but since many of our clients are in health care-related fields, we understand the value and quality of Reclamere's services. This is an exciting new opportunity for our team."
Reclamere's services include:
Data Security

Security Incident Response
Audits and Assessments
Data Recovery
Computer Forensics and Expert Witness
Data Breach Prevention
Compliance Services
IT Asset Management

Secure e-Cycling
Certified Data Destruction
Auditing and Reporting
Service Contract Management
Imaging and Deployment
IT Asset Value Recovery
For more about Reclamere's upcoming events and speaking engagements, visit http://www.reclamere.com. To be included in upcoming communications from Reclamere, please email tyler(at)reclamere(dot)com.
For news and more information on Schooner Strategies services, visit http://www.SchoonerStrategies.com.
# # #
About Reclamere – http://www.reclamere.com

Reclamere, Inc. is a data security company offering a full range of specialized IT Asset Management and Information Security Services. Founded in 2001, Reclamere is a leader in providing client-focused, environmentally compliant management solutions for end-of-life computer equipment and data destruction services in addition to robust data security services. The Reclamere team provides services that save time, money, and minimize any detrimental impact related to improper disposal of IT equipment. By securely storing, imaging, and managing the deployment of equipment, they guarantee the protection of sensitive information against data breach and data theft, while alleviating any liability issues related to the environmental impact of disposal through the following services, all of which can be performed at their ISO 14000 and NAID AAA-Certified facilities, or on-site at client locations throughout the US.
About Schooner Strategies – http://www.schoonerstrategies.com

Founded in 2007, Schooner Strategies, dba Schooner Healthcare Services, is a national business development and marketing communications firm that utilizes the latest technology and engagement trends to position its clients as leaders in their industry or market. Serving as an extension of their staff, Schooner arms companies and organizations with the tools, resources and industry knowledge to maximize their exposure and keep them on course. With a solid track record of generating dynamic business growth for its clients, the Schooner team creates company brands and promotes real growth without the high costs of a public relations firm or a large internal sales force. Schooner works with clients to develop a rich and clear storyline with succinct message points that explain why a company and its products are the best-in-breed solution. Schooner provides the ideas, tactics and resources to conduct original research, gather vital industry-specific data and acquire important market intelligence and trends information.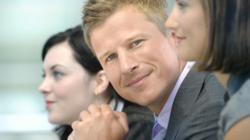 Astoria, New York (PRWEB) December 27, 2012
Popular news Blog Digitalolympus.com reveals the findings of a survey conducted on mid to large size corporations which suggests that a growing number of these corporations are employing teams of litigation support specialists for guidance in legal proceedings and strategies. These teams of legal specialists take a comprehensive approach to the law because they are typically made up of former prosecutors, ex-law enforcement officials, attorneys, corporate investigators, forensic accountants, computer forensic specialists and journalists.
The results of the survey in fact showed that among executives conducting business internationally, employing a litigation support services team was rated nearly as important as conducting due diligence prior to finalizing a merger or business transaction. Other topics of great importance to executives conducting business internationally included matters relating to corruption internationally and the Foreign Corrupt Practices Act (FCPA), background http://www.nar delloandco.com/practice-areas/investigations [investigations __title__ investigations] of potential employees, consultants, vendors and business partners as well as the tracing of assets internationally.
The findings regarding the importance of litigation support among respondents is not surprising given the increasing complexity of the corporate and legal landscape faced by enterprises today.
Litigation support typically involves the use of team that operates independently from the lead litigation team. These specialized teams focused on supporting the lead counsel offer various forms of critical support. Among the litigation support activities listed as most important according to the findings of the survey were: the designing and building of custom tailored investigative plans, the finding and interviewing of potential witnesses in the support of legal strategies for litigation efforts, the analysis of information and raw data to uncover its potential for use in evidence, investigations into the credentials of potential expert witnesses, the tracing and locating of financial assets across borders, and investigations into the nature of undisclosed relationships between parties.
According to one survey respondent: When faced with potentially harmful allegations, hiring a team of professionals in litigation and business intelligence can mean the difference between the life and death of a business you have worked so hard to build. Every company big and small needs a team of legal professionals for guidance and support through difficult times,.
About Digitalolympus.com
Digitalolympus.com is an online news Blog dedicated to educating its readers on a multitude of topics ranging from cutting edge technological advancements, financial market and global business news, politics, health information technology, telecommunictions, software and mobile technology, Internet marketing and more. A purely digital organization, Digitalolympus.com is committed to gathering and reporting on information that will enhance the lives of their readers and is always at the forefront of technology news and events giving its readers insights, entertainment, and quality information to use for themselves and their businesses.