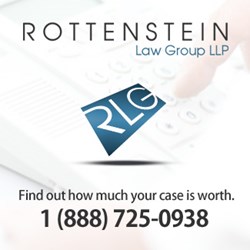 (PRWEB) July 29, 2013
The first federal bellwether trial for a Bard transvaginal mesh lawsuit was scheduled to start over today in Charleston, W.V., according to court documents. The Rottenstein Law Group LLP, a law firm that represents hundreds of transvaginal mesh plaintiffs, notes that the initial trial was declared a mistrial two weeks ago because of improper testimony from an expert witness.
Plaintiffs Dan and Donna Cisson allege that device manufacturer C.R. Bards Avaulta transvaginal mesh implant was designed defectively and caused Donna to suffer serious injury, according to court documents in Cisson v. C. R. Bard, Inc. (MDL-2187; 2:11-cv-00195; U.S. District Court for the Southern District of West Virginia).
We are pleased that the plaintiff has another opportunity for a trial, said Rochelle Rottenstein, principal of the Rottenstein Law Group LLP.
Women who have filed vaginal mesh lawsuits allege that the devices have caused them to suffer several serious adverse side effects since implantation, including vaginal erosion. The mesh is used to treat pelvic organ prolapse and stress urinary incontinence. Recent vaginal mesh awards included a 2012 verdict in California against Bard which resulted in a $ 5.5 million damages award* to the plaintiff and a 2013 verdict against Ethicon that resulted in an $ 11 million award** to a woman who alleged serious injury from her implant.
The Rottenstein Law Group LLP encourages those who believe they have suffered from the alleged side effects of their vaginal mesh implants to download a free informational brochure from its website. Those who believe their mesh has injured them will find instructions and procedures for filing a vaginal mesh lawsuit, in addition to more information about side effects.
*bloomberg.com/news/2012-07-24/bard-must-pay-5-5-million-over-vaginal-mesh-implants.html (July 24, 2012)
**bloomberg.com/news/2013-02-28/j-j-owes-7-76-million-in-punitives-in-vaginal-mesh-case.html (Feb. 28, 2013)
About THE ROTTENSTEIN LAW GROUP LLP

The Rottenstein Law Group LLP is a New York-based firm that represents clients nationwide in mass tort actions. The firm was founded by Rochelle Rottenstein, who has more than two decades of experience as a lawyer, to represent clients hurt by defective medical devices and medications. (Attorney advertising. Prior results do not guarantee a similar outcome.)
Contact:

The Rottenstein Law Group LLP

Rochelle Rottenstein, Esq.

321 W. 44th Street

# 804

New York NY 10036

(212) 933-9500 (office phone)

(212) 933-9980 (facsimile)

rochelle (at) rotlaw (dot) com
###