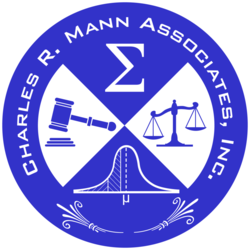 Washington, DC (PRWEB) November 29, 2012
Charles R. Mann Associates, Inc the leading developer of Affirmative Action Plans designed to meet the requirements of the OFCCP while protecting employers' interests and exposure, accomplishes these ends by developing and implementing statistically sophisticated procedures and software that are sufficiently flexible to be used by all contractors rather than each "reinventing the wheel." One such product is their Subcontractor Notification And REporting System (SNARES).
Dr. Mann has announced that SNARES will now be available as a free service to all employers, whether clients or not, This is to coincide with the planned release of the EEO SPECIAL FILE by the EEOC. He estimates that this free service could save each employer hundreds, if not thousands, of dollars in employee time. Notifications will be transmitted by email and documented for reporting purposes. In his words, "Although not literally a free lunch, our SNARES service should free up enough time for HR personnel to enjoy more than a few lunches."
About Us

Charles R. Mann Associates, Inc has been providing AAP and Employment Discrimination Analysis Services since 1980. Its innovative statistical techniques have been accepted in litigation and regulatory matters and many have ultimately been endorsed and adopted by the OFCCP and the EEOC. They have prepared large AA)Ps for entire state governments and Corporations with thousands of facilities, as well as for small businesses just large enough to be covered. Dr. Mann is a statistician who has testified as an Expert Witness in over one hundred employment and other discrimination matters on behalf of both plaintiffs and defendants.